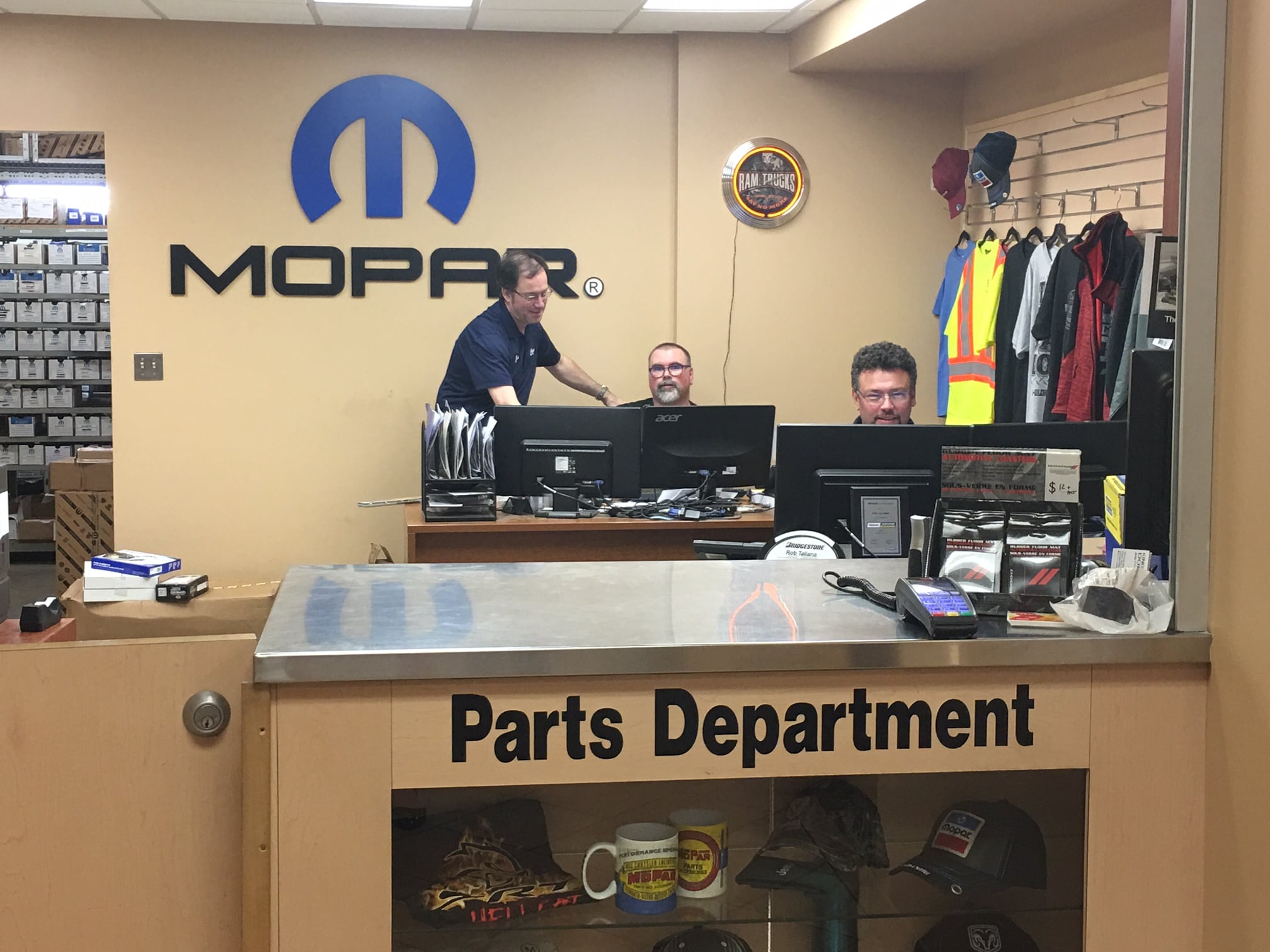 Your Chrysler, Dodge, Jeep, or Ram vehicle is made up of thousands of hardworking parts, each of which contributes to the continued exceptional performance of your vehicle. When one or more of these parts are worn out or damaged, it can make a difference in your driving experience. Trust the parts experts at Kingston Dodge to restore that "like new" feeling to your car, truck, or SUV with our impressive inventory of auto parts in Kingston.
We're proud to carry a wide array of genuine Mopar parts and accessories. In fact, our inventory is the largest of any Chrysler dealer in Eastern Ontario! We stock a variety of maintenance items like wiper blades, filters, and batteries, in addition to a plethora of parts that are required for repairs. If you can't find exactly what you're looking for, just let us know! We have access to one of the best parts networks in the industry, so we can get you what you need quicker than you can say "Original Equipment Manufacturer." 95 percent of parts will make it here overnight, which means we can help you get back on the road faster than ever!
At Kingston Dodge, we make it easy for you to get the parts and accessories you need. If you already have the part number or description handy, use our convenient online form to place your order. If you have questions, or you're not sure which is the perfect part, ask one of our parts experts! With over 46 years of combined experience, we're sure to help you find exactly what you're looking for.
We offer more than quality parts and accessories, we offer tires, too! We'll get you rolling with top tire brands like Michelin, BF Goodrich, Goodyear, Continental, and General Tire. With such a great selection of auto parts, why go anywhere else? Visit Kingston Dodge today, and let us help you put all the pieces together!